Welcome to the Coach Toolkit for the Council for Economic Education's National Personal Finance Challenge (NPFC)! This program provides high school students the opportunity to build and demonstrate their knowledge of making informed financial decisions.
Get ready for your state competition
Form one or more teams of 3-4 students from the same school or organization. Then prepare your students by teaching the six core knowledge areas of personal finance and taking a practice test.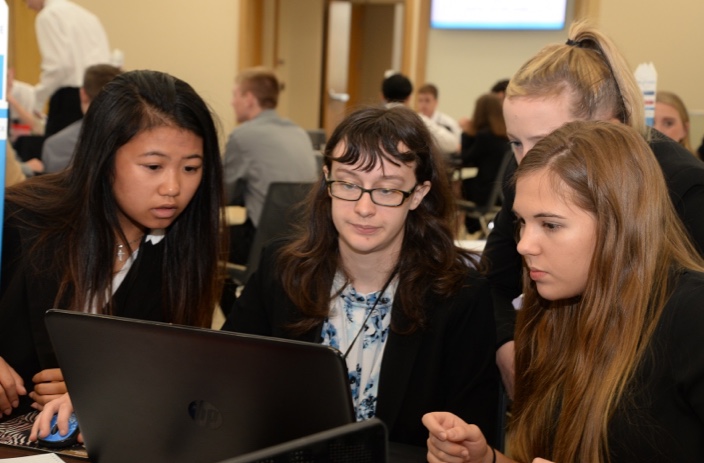 How do I use the toolkit?
You can use these materials to structure team preparation:
In as little as 7 sessions (1 lesson per knowledge area and a family scenario case study).
As a semester club activity (2-3 lessons per knowledge area, up to 3 family scenario case studies, and a practice test).
As a basis for a full-semester class.
Use the toolkit as your core set of preparation materials or search for a particular topic or lesson you would like to add to what you do already.
We suggest the following approach:
Start with the six knowledge areas. These concepts can be taught in any order. All six will be covered in the competition.
When you have finished teaching a concept, offer your team the Practice Quiz on Kahoot! so you and your team can track progress and address questions students may have gotten wrong.
Once all six areas have been taught, have your students take the Practice Test. This will reinforce learning and be a "dry run" for the online test competitors take in the first round of the competition.
Move on to the Case Studies. These fictitious detailed family scenarios let your students apply what they have learned and get experience at creating a financial plan. Teams who make it to the semi-finals and finals will be asked to make a case study presentation to a panel of judges.